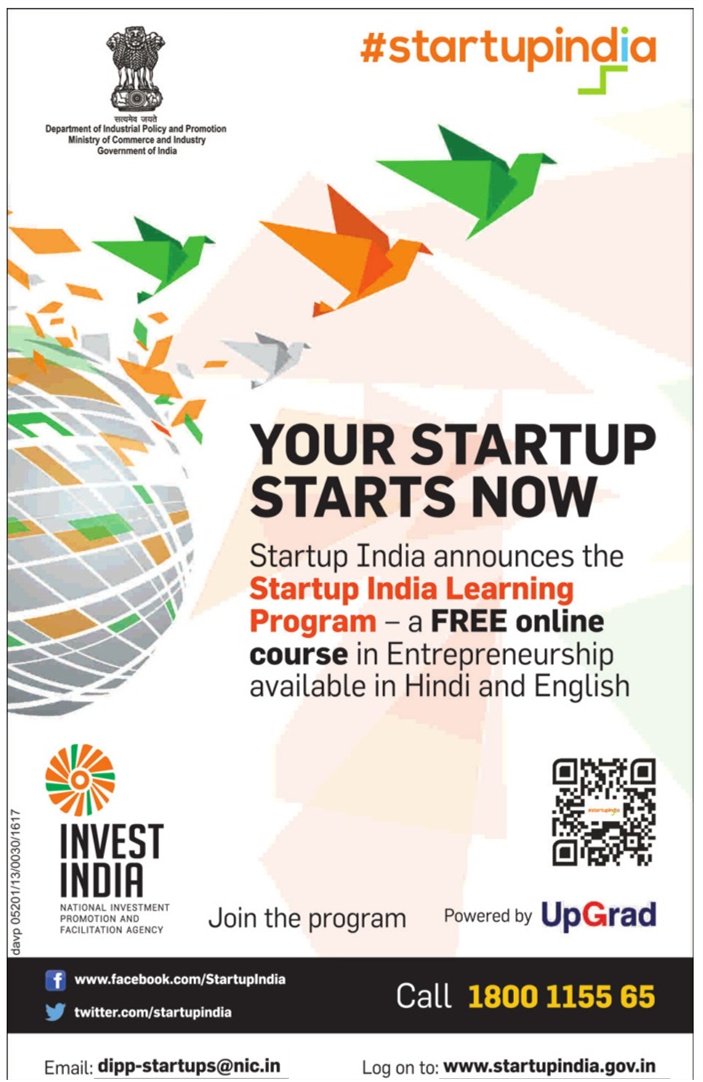 Online learning platform UpGrad has partnered with 'Startup India' to provide a four-week video training session to aspiring entrepreneurs or those struggling to get success. The program is going to start on 16th of January while the registration process has already begun. There are no criteria to be a part of this program. Anyone can register and get the access to the course. Also, there is no fee to be a part of this program. The course will be available in Hindi as well as English. The course might also be available in multiple vernacular languages in the coming months. The expected reach of this program is about Ten lakh individuals.
The primary objective of the program is to motivate and educate the aspirants about the possible challenges on their journey, and the key steps required for setting up a venture. The course will focus on building a successful startup from scratch without failing in between through a structured approach. The program will introduce individuals to funding alternatives beyond the traditional ones.
Don't miss out this golden opportunity. Go ahead and register yourself now. Check out this link for more details about the program and registration process.